Saturday, May 1, 2021 -

09:00

to

14:00
Sunday, April 25, 2021 - 09:00

to

Friday, April 30, 2021 - 17:00
The Scripps Research Community Symposium is a public event that invites the community — K-12 teachers, high school students, families with children, community college students, and more — to meet our scientists, hear from our graduate students, and interact with our science in fun and engaging ways. This year expect topics in circadian rhythm, covid19, citizen science initiatives and much much more.
The 2021 Community Symposium will be a virtual event, consisting of science presentations, succinct ("lightning") talks, and networking activities. The event is also a competition for the scientists presenting their research! Five awards ($500 each) are given to recognize outstanding presentation and effort. Awards are given for the best poster presenter, best lightning talk, and for event attendees' favorite poster presenter (based on live polling). So join us and vote for your favorite posters and talks! We will also have scavenger hunts for attendees and raffle off STEM themed gift baskets!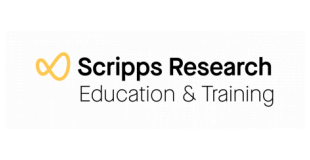 Ages:
High School
College and Beyond (21+)
Educator Specific
Topics:
Biology
Biotech
Chemistry
Education
Genetics
Medicine
Microbiology
Oncology/Cancer Studies
Registration Instructions:
Pre-register now to receive insider information and start voting on your favorite video talks!