Tuesday, April 27, 2021 -

10:00

to

18:00
Wednesday, April 28, 2021 -

10:00

to

18:00
The San Diego Festival of Science & Engineering, presented by the Illumina Foundation, will be fully virtual this year from April 24-May 2 on lovestemsd.org.
The Live Main Stage event is from 10am-6pm on Tuesday, April 27 and Wednesday, April 28 with fun and interactive STEAM activities, a special Women in STEAM event as well as a COVID-19 conversation for kids and teens.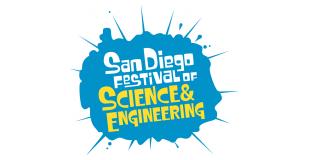 San Diego Festival of Science & Engineering
Ages:
Pre-K
Grade School
Middle School
High School
College and Beyond (21+)
Educator Specific
Topics:
Architecture
Biology
Biotech
Chemistry
Coding
Communications
Computers
Design
Earth Science
Ecology
Education
Energy
Engineering
Entomology
Environment
Forensics
Genetics
Geology
Math
Medicine
Microbiology
Microgravity Research
Navigation
Oceanography
Oncology/Cancer Studies
Optics, Photonics and Lasers
casinos online
Robotics
Space
Space Experiments with Biology.
Weather
Wellness
Zoology
Registration Required:
No online registration required for users